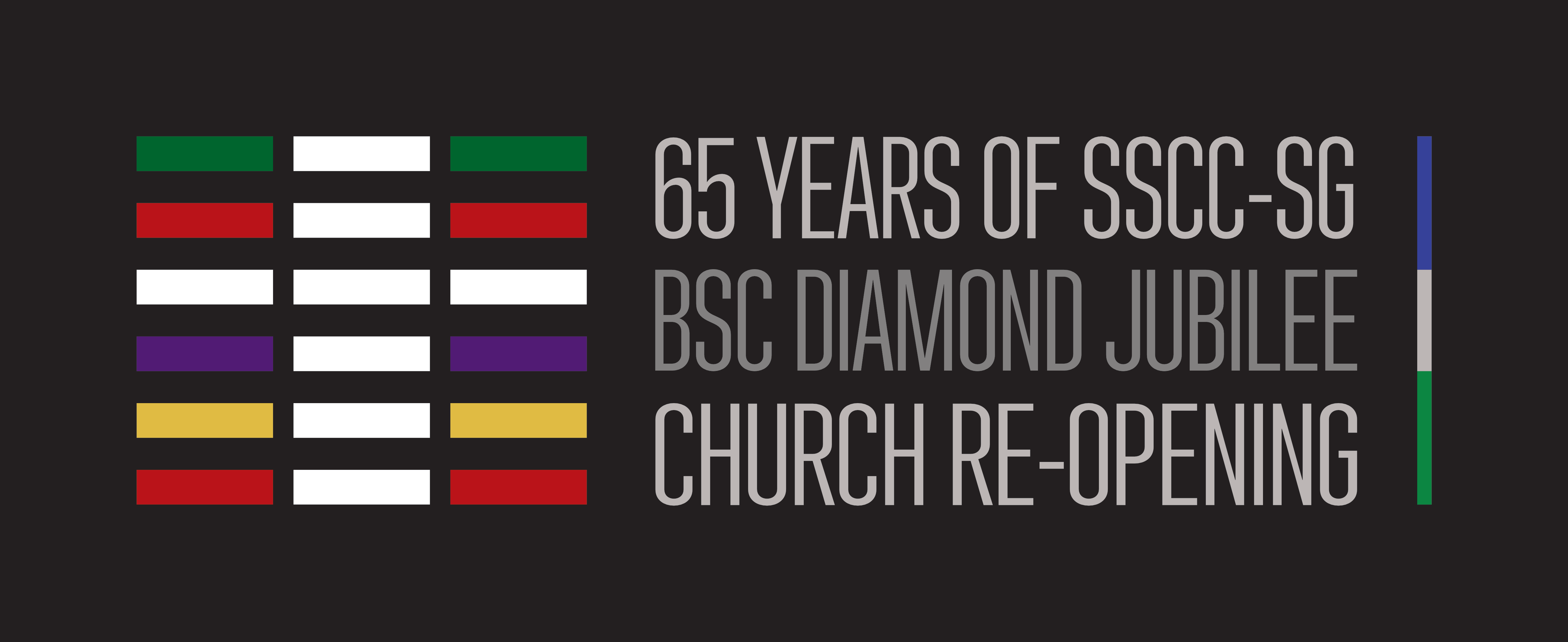 THANK YOU FOR JOINING THE 8 DAYS OF CELEBRATIONS
In 2023, Blessed Sacrament Church (BSC) celebrates these three milestones:
65 Years of the Sacred Hearts Fathers' Presence in Singapore
BSC's Diamond Jubilee
The Reopening of Our Main Church
CATCH UP ON OUR CHURCH REOPENING MASS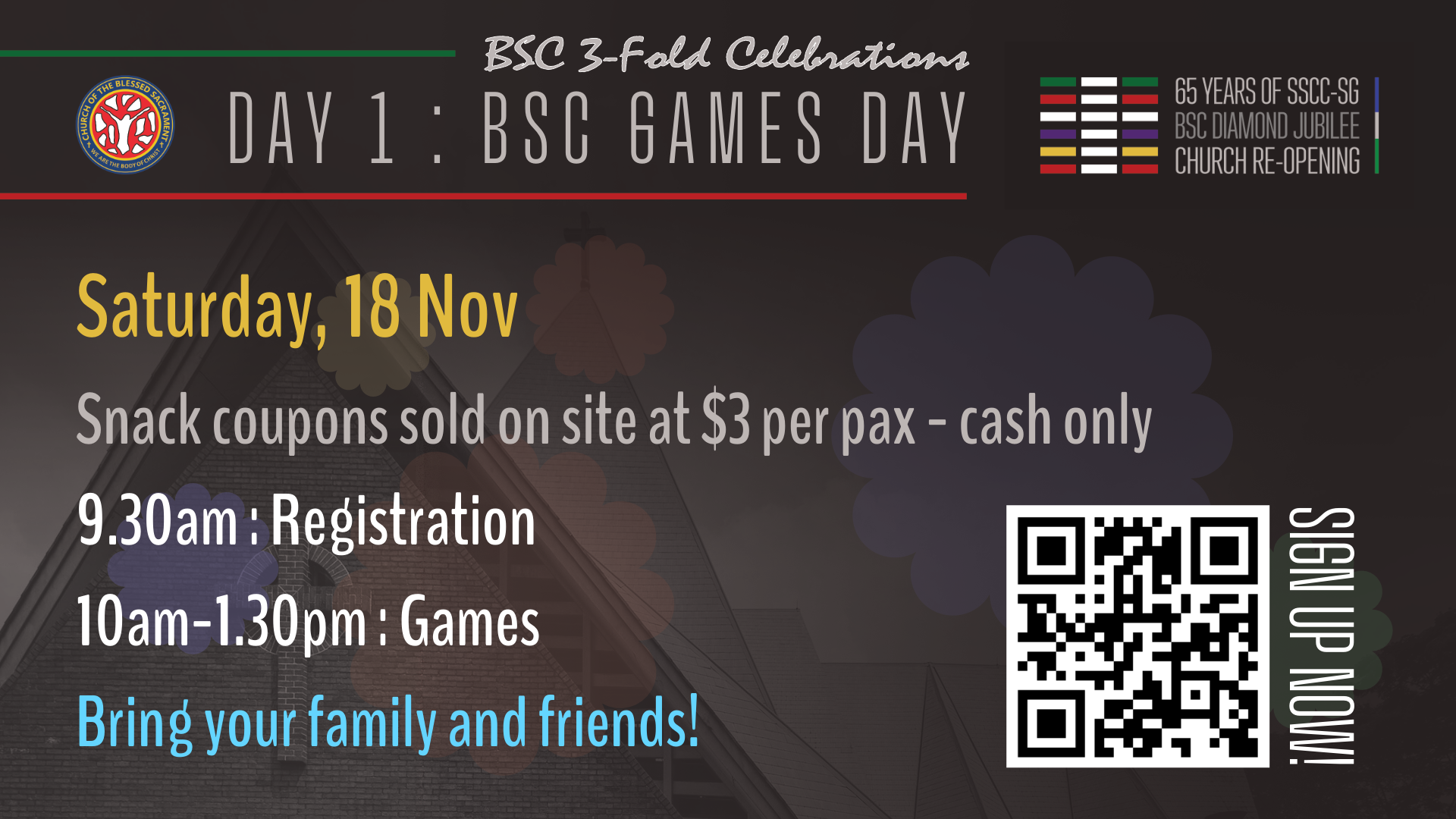 Day 1: Games Day
Join us for a day of fun and games around the church compound, organised by the catechists, youth facilitators and catechetical youths!
Day 1: Sponsor-A-Meal Outreach
Thank you for your support for the Sponsor-A-Meal Outreach! We have hit our target and will not be collecting any more donation.
"It's not how much we give but how much love we put into giving."

– St Teresa of Calcutta
Day 2: Movie & Craft Night
Watch an adventure movie which will be screened complimentarily!
Or make Christmas trinkets like tree ornaments for your home or as gifts.
The Neighbourhood Catholic Communities (NCC) and the Blessed Family Group (BFG) will be selling food and drinks too.
There will be:
Kue-Kue
Mee Siam
Kacang Puteh
Curry Puff
Hot Dogs
Drinks
Day 5: Musical Night
Take a walk down memory lane with music from the 1960s to the contemporary era in five acts. This is a rare opportunity to be dazzled by all the various choirs of Blessed Sacrament Church!
Day 6: SSCC Night
Get to know the missionaries of the Congregation of the Sacred Hearts of Jesus and Mary (SSCC), including some from Batam, through a night of prayer and song!
Holy Mass will start at 6.30pm, followed by a reparative Eucharistic Adoration.
You can also enjoy light refreshment provided by Fr Damien Society and listen to a talk on SSCC history.
Day 7: Worship Night by BSC Youth Community
Join the Youth Community of Blessed Sacrament Church for an evening of Praise and Worship, Preaching and Eucharistic Adoration!
Our Youth Chaplain Fr Karol Huar, SSCC will be preaching on the theme of World Youth Day 2023, "Mary Arose And Went With Haste" (Luke 1:39).
Praise and Worship will be led by worship teams from Blessed Family Group (BFG) Youth, St Cecilia Choir and El Shaddai.
Let us follow Mother Mary's example to arise and go with haste!